Discussion Starter
·
#1
·
Hello All,
New to the forum so let me introduce myself - I am Paul from the Lake District... My Mrs collected her R-Line 3 March, 180tsi DSG with full leather and keyless entry/start with electric boot - here's a pic as I know all forums love pics!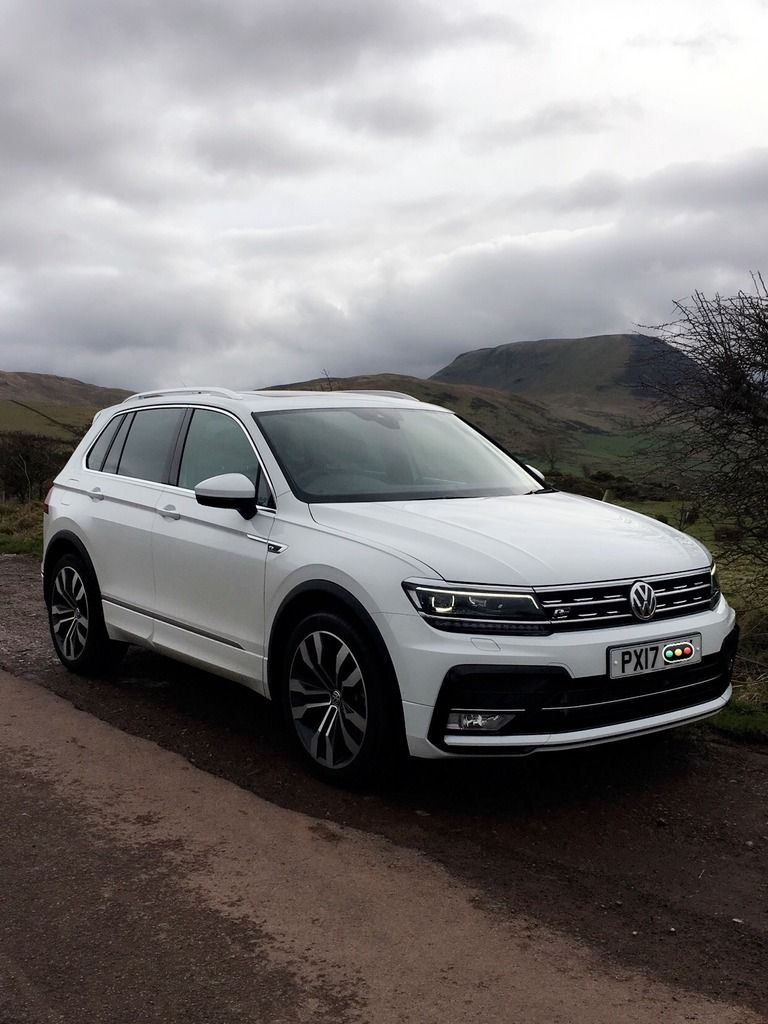 Unfortunately today we picked up a flat, thought no problem I'll whip the wheel off, get the space saver on and have a look to see if it can be plugged as I thought these were just normal tyres.
I found a screw hole in the centre of the tyre which I thought great, good place for it to be repaired. Anyway only place which was still open was Kwik Fit so I popped in. To my surprise they tell me this is a self sealing tyre and it cannot be plugged.
I tried to complain to my dealer that this self sealing tyre has obviously failed in what it's supposed to do as it has not sealed. Unfortunately they were having none of this and said I would have to take up with Continental.
My dealer also said even if the tyre had sealed it would need to be replaced anyway as it is only designed to get you somewhere to get the tyre replaced, is this correct as I can't find anything online stating this from Continental.
Considering there is a space saver in the car I cannot work out why standard tyres haven't been fitted, doesn't make sense to me.
Does anyone have any advice as £225 every time it picks up a flat is going to sting a little. Just got rid of our 535d which were £345 per run flat so thought I had seen the back of daft prices even for something as simple to repair as a nail in the tyre treads.
Cheers.